If you are a member of BNI (Business Networking International), we would be happy to host your website for 4 months for free. Since we have already distributed details of the offer directly to BNI members, this article will just detail the order process. If you don't have the offer details or need the super-duper-top-secret promo code, please open a ticket and tell us your name and your BNI chapter name and we will get back to you.
Five Easy Steps:
1. Go to our ordering system and order the Silver package. Click on the green "Order Now" button in the Silver package.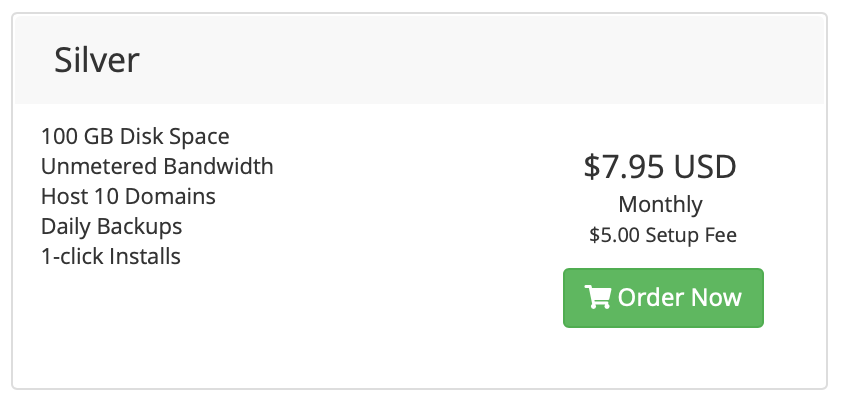 2. Next, choose your domain name. If you do not already have one, choose the "Register a new domain" option.

If you already have a domain name that you want to use, choose the "I will use my existing domain…" option.

3. Now you need to select a billing cycle. The offer for 4 months free hosting only applies to the monthly billing option and it is selected by default. The annual and semi annual billing cycles are not eligible for the free offer but they do feature a discounted price and might be better choice for you in the long run. You can sign up monthly to take advantage of the offer and move to annual billing later if you like.

4. Enter the Promo Code. Find the promo code box down near the bottom of the screen, enter the super-secret promo code and press "Validate Code." If you are purchasing a valid product (silver) and the promo code is accepted, you will see the order summary amount drop to zero. You may see other items that could be recommended to you on this screen. Don't worry about them, as they can easily be added later if needed.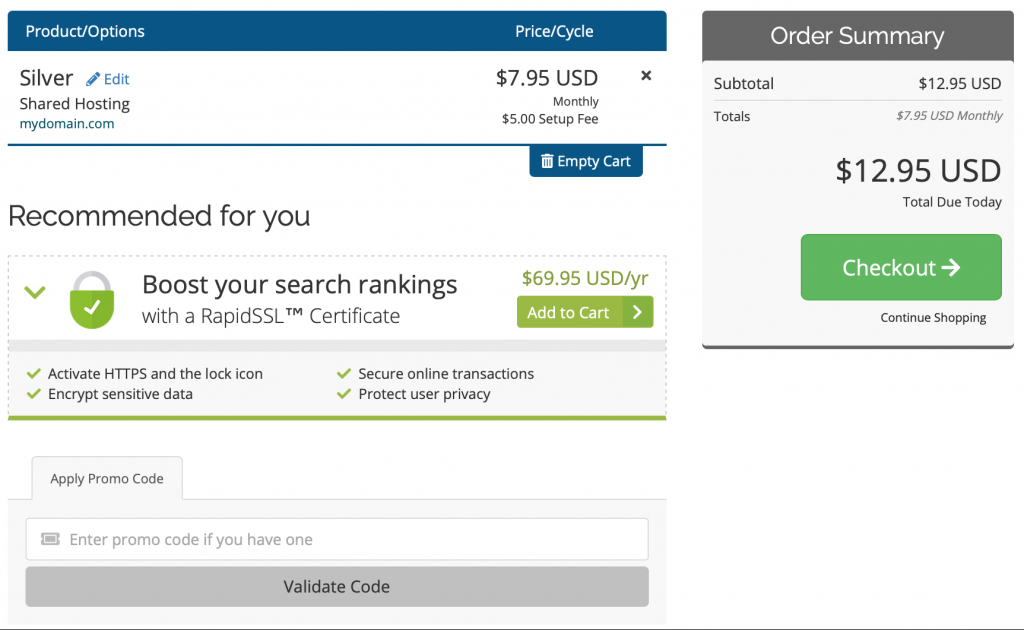 5. Checkout. Once the Promo Code is accepted, click the "Checkout" button to proceed to the checkout screen. There you will be asked for all your contact information as well as credit card details that will be charged once the four month trial period expires. No hosting charges will be made at this time unless you have purchased other items in conjunction with your hosting order. In that case, you would be charged for the other items as applicable.

That's it!
I am not going to go through the entire check out procedure since it is pretty much just like what you would experience on any other e-commerce website. Please provide the information requested on the remaining screens.
If you have any questions or problems, please open a ticket and we will happy to assist you!
If you are a BNI member, feel free to look up David Shirley in BNI connect and he will be happy to personally assist you or your clients if needed.
Thank you so much for this opportunity to serve you!